Sometimes I think of God as a Mother, sending all of us Her little children to school here on Earth. All of us – some grudgingly while others joyfully enter the classroom and sit on tiny chairs and long tables.
The naughty kids fight in the lunch break and just before anything serious happens, our Mother changes the circumstances. Sometimes the teacher will enter the playground; sometimes it may suddenly start to rain.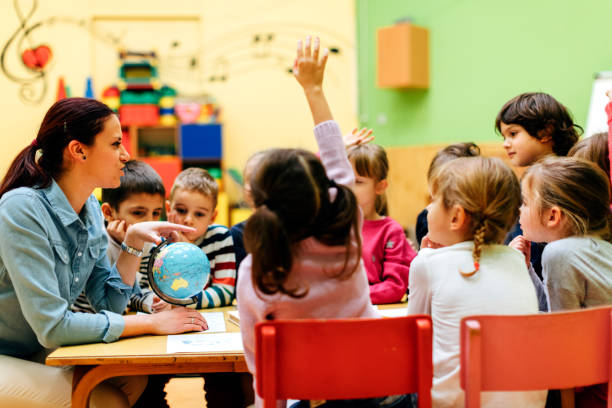 She is watching over us and taking care of everyone. In Her own mysterious way.
Then there are the good kids. You know, the ones who sit in the front row and answer all the teachers' questions and get the top grades. Yes, they start thinking they are good, very good and too good. Just then our Mother changes the situation; there is a new teacher, the syllabus is all changed.  The good kid is a little less proud, a little more humble and all is actually good.  Even though we may not think so.
Neither the naughty kids nor the good kids.
Mother is waiting for us to graduate and join the workforce.
What is this workforce and who is the employer? Why our Mother, of course, the Source of all creation and jobs.
She wants us to be Her workforce. Spreading smiles. Opening hearts. Giving love. Being Love on earth as it is in Heaven.
Sri Krishna Sharanam Mama